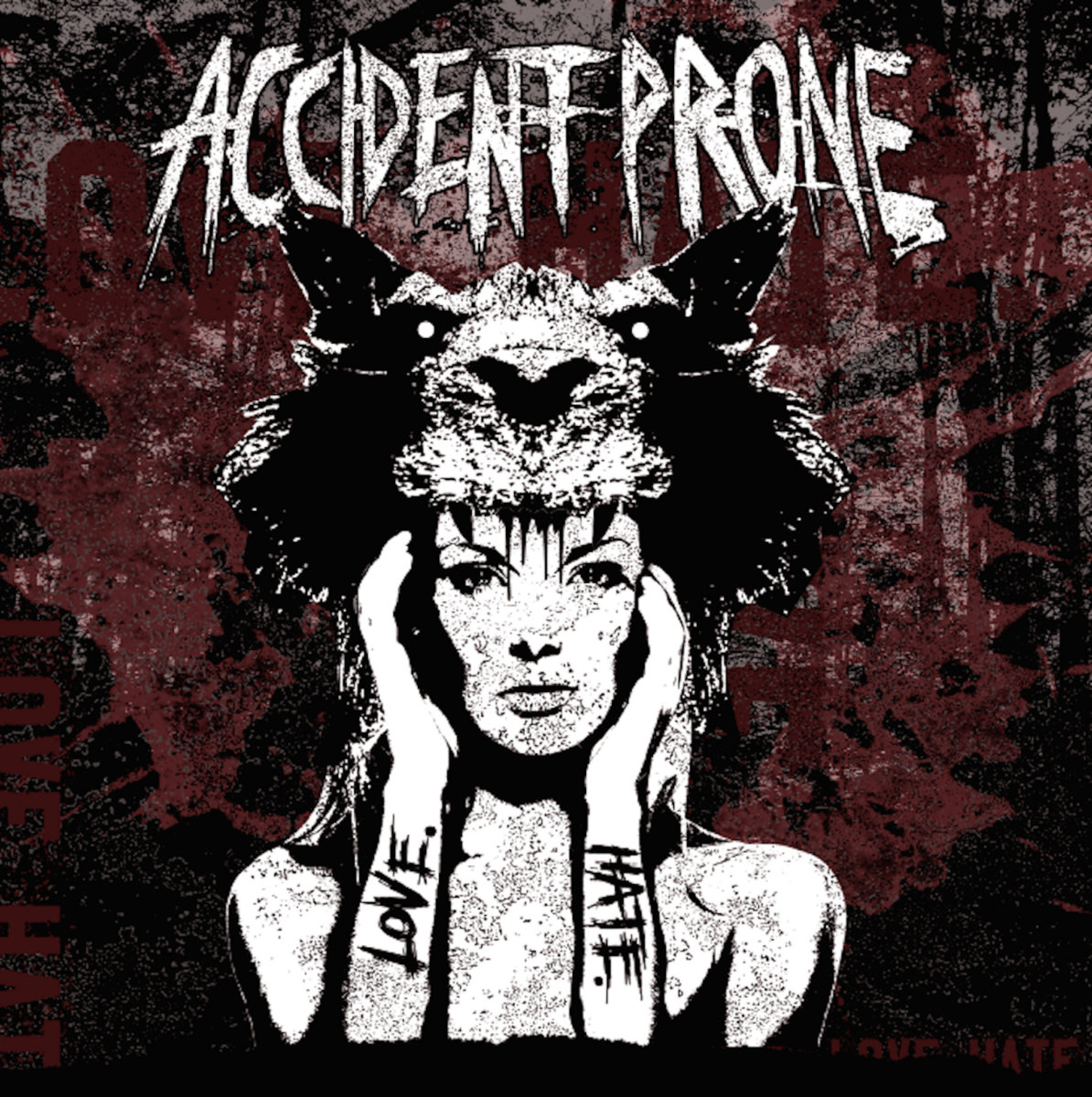 Accident Prone is a band from Norfolk, VA.
Affectionately called "spazzy" by their bass player, they've been experimenting with various genres and influences to create their unique sound.
Love. Hate. was released on May 12th and they'll be touring on it in June.
The album is five tracks long and has a run time of about 11 minutes.
"Renaissance Lost" is the first track on the album, rightfully so because with its mix of interesting drums and chaotic guitar parts it is the very definition of putting your best foot forward.
It also covers a range of emotions lyrically, as well as talking about reanimated corpses.
"Dead By Dawn" follows close behind with the same recipe of shrill guitar and fast drums which give the singer's voice a proper vehicle for its range and grit.
"Freak Fatale"
The title of the album is derived from a lyric in this song.
You all know how I feel about songs about your ex but I think this one is well executed lyrically.
Instrumentally, it's more put together and focused than previous tracks, straying slightly from their spastic sound.
"Teaching A Dumb Dog New Tricks" is a song about bigotry fueled by Christianity.
Instrumentally it doesn't exactly stand out like the previous track but lyrically is where it truly shines.
Unlike previous tracks it isn't laden with metaphors, it's very direct and to the point of the message they're choosing to convey.
"Placebo" is the final track on this album and a perfect show stopper.
It is the essence of Accident Prone on a track.
The bass comes through clearly, the dichotomy of chaotic and (almost) soothing riffs giving way to the drums, and the lyrics all flow so well on this track.
It showcases the angst and thought patterns of the band as a whole.
I give this three out of three dice.